Rose Quartz vs. Jade - which is better?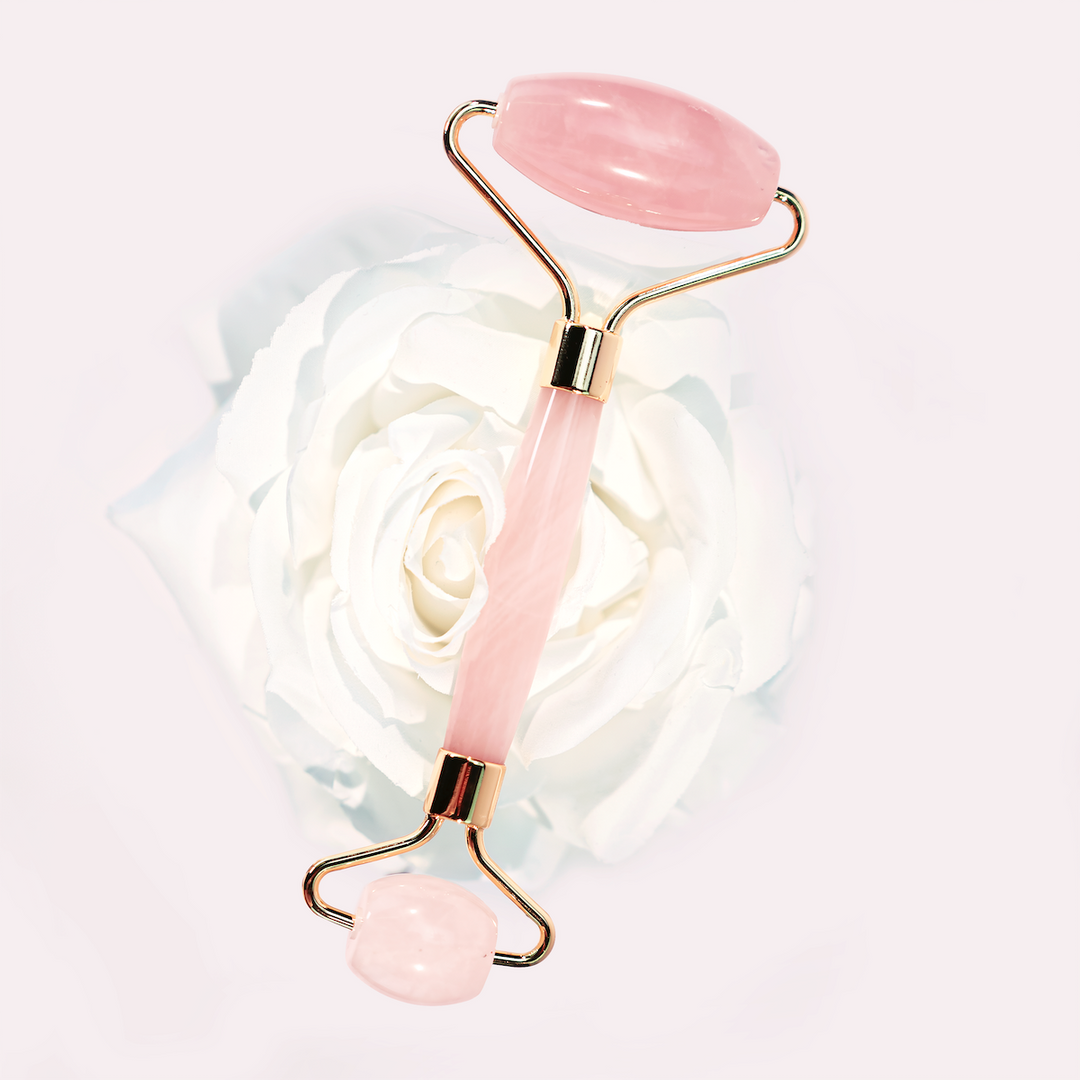 In an ever-growing world of skin tools, it can be tricky to know what is best for you and your skin needs. While both rose quartz and jade are non-porous and hygienic stones, there are some major differences that may help your decision when choosing your next skin tool. Here's what we found:
Rose quartz has a crystal structure that holds a cool temperature

, while jade tends to warm with skin contact. We like to pop our roller in the fridge for the ultimate facial massage. This is a great way to help with puffiness, and it's especially fun during the hot summer nights. 

Rose Quartz is an anti-inflammatory.

 It's great for anyone dealing with rosacea, dryness or all-around sensitivity. This crystal pulls inflammation out of the body, calming and regulating it.

Rose Quartz is more durable

. Jade is a soft stone and can encounter wear and tear over time, while rose quartz is harder, less porous, and will most likely last longer.

Check for authenticity

. While jade products can be more affordable, low-cost jade rollers are often made from faux jade, plastic, or glass. Often times, it's worth opting for a rose quartz option, or spending the extra cost to get the real deal jade. 

In summary, while both rose quartz and jade can be beneficial additions to your skincare routine, we found rose quartz has a couple more pros that makes it our personal pick. 
Our Gua Sha and Face Roller tools are Traditional Chinese Medicine (TCM) healing modalities that can be used for both body and face work. Its origins trace back thousands of years, we hope that everyone who finds the Midnight Paloma Gua Sha tool will appreciate the history and traditions behind this folk medicine practice.