What Are The Benefits Of Skin Tools?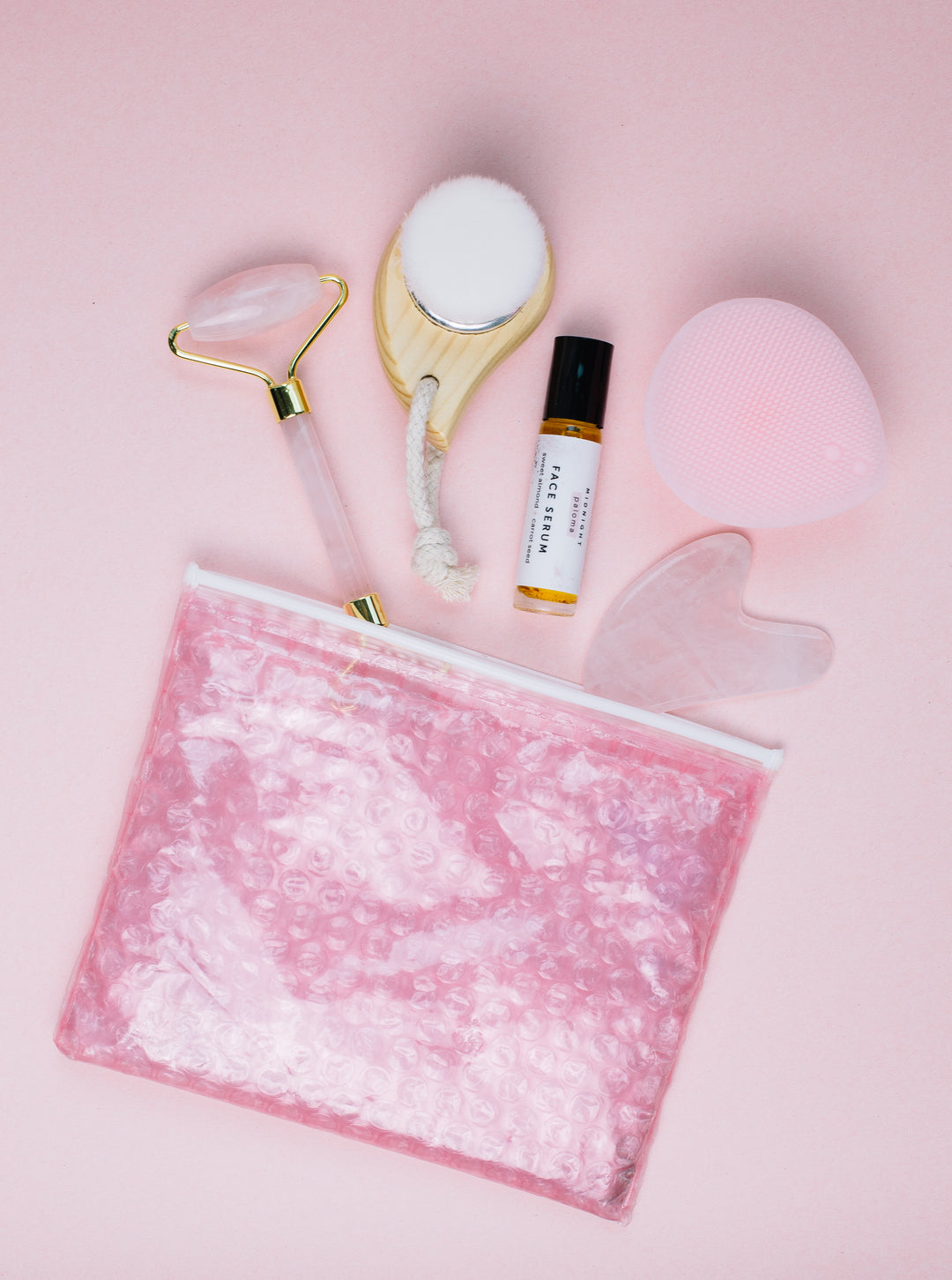 Ready to add a tool into your skincare routine? We have a range of skin tools but knowing which one to pick can be tricky! The good news is they all have benefits and there really is no wrong tool to add. But what do all these skin tools REALLY do? And how should you choose the right one for you? In this blog post we breakdown the benefit of each tool and who it is best for. 
What is Lymphatic Drainage?
The lymphatic system is a major part of the body's immune system. It is responsible for ridding the body of toxins through lymph fluid. When lymph fluid is built up under the skin it can cause tired, puffy looking skin. Many of these lymph vessels run just below the skin and dry brushing regularly can help stimulate flow, helping the body to detoxify itself naturally.
For Acne: When there is a lot of inflammation on the skin or under the skin's surface - ie cystic acne - our lymph nodes swell. This happens because they are acting as a factory that produce and store white blood cells and immune cells that create a defence. Dry brushing will help move lymph along the channel and clear up any excess white blood cells and inflammation near the cystic lesions - helping them to shrink faster, and reduce pain.
The great news is that all our these tools will help promote and boost your lymphatic drainage which is a great helper in better skin health!
Rose Quartz Roller ($45)
The popular Rose Quartz Rollers are all over social media and were the OG of the tool revolution. We love this tool and it's a great intro addition for someone who is unsure on how to include one into their routine. Use in the morning on top of your moisturizer before you apply your makeup (great too if you've kept it in the fridge over night, good bye puffy eyes!) or use at night after you've applied your serums. There really is no wrong way to use this beauty. Improve circulation, reduce puffiness, release muscle tension, promote a natural glow & help give natural energy boost. Using this following our instructions will improve the texture and tone of the skin. Best part? It feels so good while you roll out the stress of the day.
Gua Sha Face + Body Tool $24
This new heart shaped beauty seems like it wouldn't do much but it packs a punch! Our Rose Quartz facial Gua Sha tool works to move lymphatic fluid and flush out toxins by breaking down hardness in facial muscles helping to increase blood flow. Get deep into the muscle tissue in your face, neck and body. It can be pretty surprising how much tension you can carry in your facial muscles. Using the edge of the crystal glide along the jawline, forehead, eyes and across the cheek area. Reduce puffiness and add energy with our one minute massage, helping skin to feel lifted and brighter.Pull down the side of the neck and use anywhere else on the body that feels tights. This little tool can release any muscle! Still unsure? Watch this clip to give you an idea!
Silicone Cleansing Mitt $18 
Everyone needs our silicone cleansing mitt.  This gentle way to cleanse and deliver a deeply clean feel is also eco friendly and anti-bacterial.  The tiny bristles exfoliate, soften and invigorate the skin. Simply pop your cleanser, add water and start cleaning. Best part? Use the suction cup to dry after every use.
(No smelly face cloths!)
Dry Facial Brush $22

It's not just for your body! Dry Brushing is a practise that has been around for years, but facial dry brushing is something a lot of people have never considered. The benefits are endless and it's our favourite way to wake up in the morning. Start with clean DRY skin. (This is the most important part, you don't add any water with this one) Stimulate lymphatic drainage, tighten and tone, gentle exfoliation/cell turnover, boost circulation, tone & firm skin texture, reduce puffiness and dark circle, smooth fine lines/help with pores and the big one: it will help improve sinus movement. After you are done, apply your serum and you are set for the day.  Follow our easy 4 step guide!
Watch this step by step video!